Home design trends have come a long way in recent years, and there are a number of exciting new styles and designs that you will love. Whether you are looking for a contemporary look or something more traditional, there is a style to suit everyone. If you are thinking about redesigning your space, you will want to check out these popular design trends in South Florida. Here are some home design trends people are loving:
Greenery and vegetation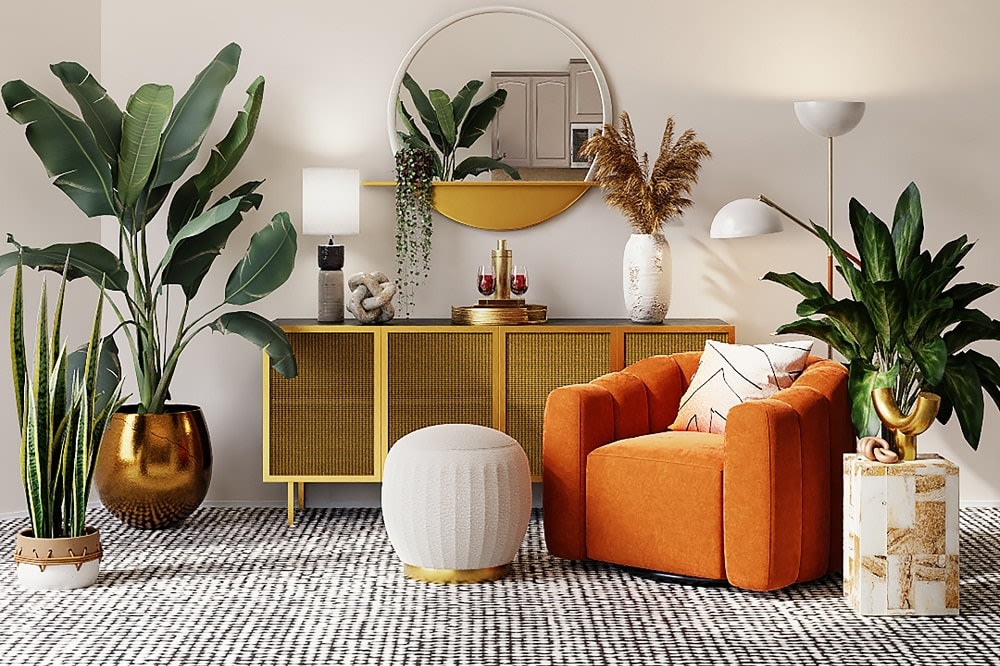 Plants are beautiful and vibrant, but they also have many benefits. They can improve air quality and give your space a natural, clean vibe. Using plants in your home design is a great way to create a stylish and relaxing space. If you are unsure where to start, try adding some potted plants to your living room or bedroom. Hanging baskets near windows is an excellent way to add depth and interest to a room.
Designs incorporating vegetation are prevalent in Florida, as outdoor living is essential for many residents. You can bring the outdoors inside with beautiful plants and small trees that are low-maintenance and vibrant. Indoor plants are a big trend in home design, and they can help to liven up a space. Succulents and cacti are particularly popular now, but there are plenty of other options for a vegetation design.
Natural materials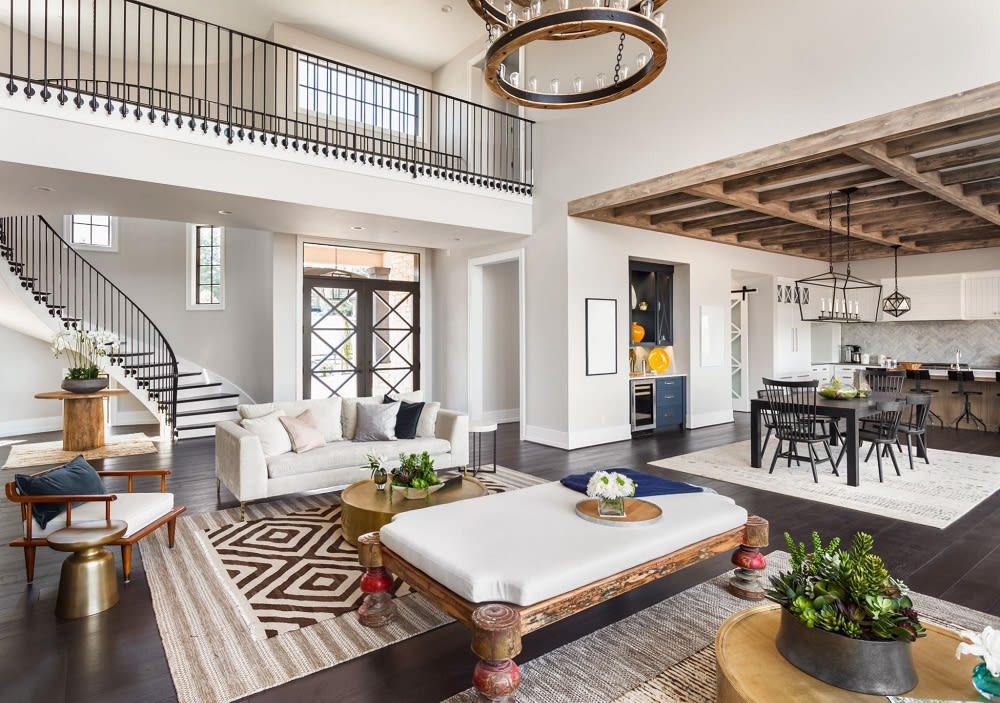 Natural materials are a big trend in home design these days, and there are plenty of durable options to choose from if you want to add a bit of nature to your space. If you are looking for a stylish and sustainable design, you should consider using natural materials. Earthy textiles like wood and stone are popular choices for home design, and they can add a rustic feel to your space. Designs incorporating natural materials are popular due to the focus on sustainability and reducing environmental impact. Many people want to reduce their carbon footprint, and raw materials are a great way to do that. Some popular natural materials for home design include wood, stone, and brick. Natural materials are trendy in southwestern Florida because locals want an authentic space that represents the vibrant nature around their homes.
Coastal accents and nautical elements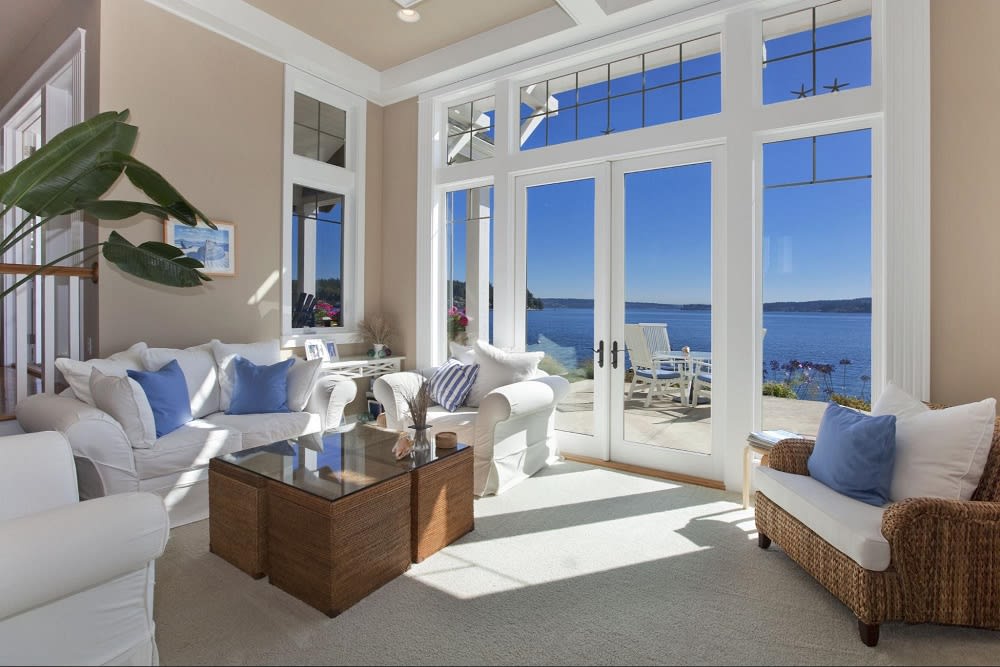 Coastal accents are a popular design trend in home design, and they are perfect for people who want a bit of the ocean in their space. South Florida residents are typically drawn to Florida for its proximity to the ocean, warm climate, and outdoor lifestyle. Coastal accents can add a touch of the sea to your space without making it feel too "beachy." You can incorporate coastal accents into your home design by using nautical-themed decors, such as seashells, starfish, and anchors. You can also use coastal-inspired colors, such as blue, green, and white. Many coastal designs are sleek and sophisticated without feeling stuffy and overly themed.
Neutral tones with a pop of color
Neutral tones are a popular choice for home design, as they can create a feeling of calm and relaxation. If you are looking for a serene and modern design, you should consider using neutral tones in your space. Neutral tones are perfect for creating a blank canvas that you can accessorize with pops of color.


Color and pattern can be used creatively with the right neutral tones. Soft, warm colors like tan, gray, white, beige, green, and blue are popular design colors, especially in southwestern Florida, because they are earthy tones that reflect the environment. Soft tones complement bright colors and patterns for a splash of interest. Working with a designer allows you to choose color schemes with many color options that work well together. It is also easy to redecorate or interchange furniture when you know what color pallets work in your design.
Wallpaper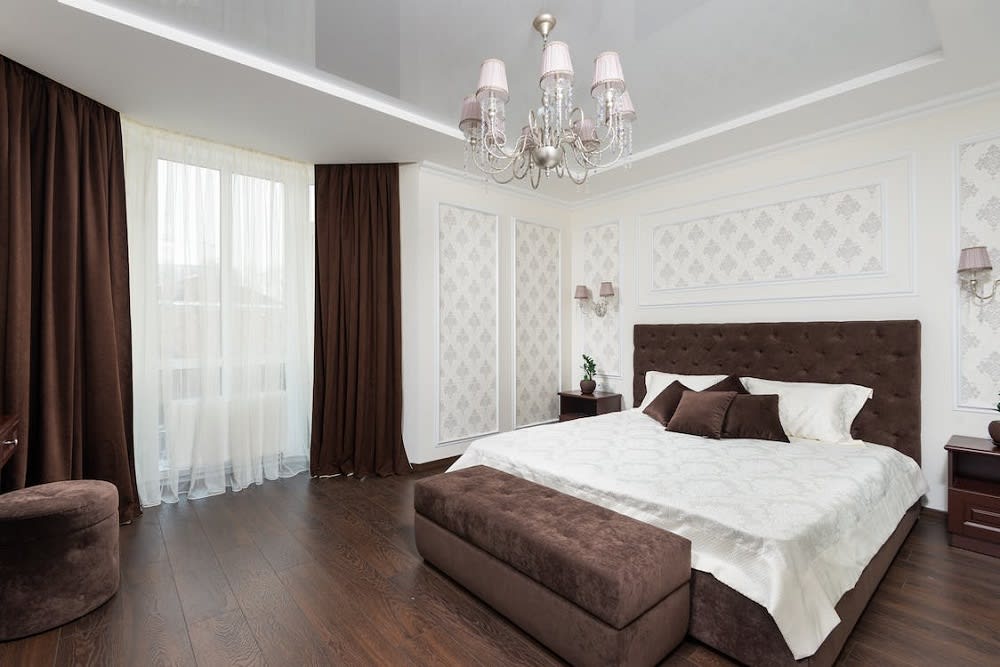 Wallpaper is making a comeback in home design, and it is a great way to add some personality to your space. Wallpaper can be used in various ways, such as accent walls, backsplashes, and even whole rooms. There are endless possibilities, and you can find a style that suits your taste. Wallpaper comes in a range of colors, patterns, and textures, so you can find a design that adds depth and interest to your rooms. You can utilize wallpaper without making your home feel overpowering or disorganized.
Lines and curves
Lines and curves are important elements of home design, and they can add a touch of elegance to your space. Curves can be used to soften the edges of a room, and they can also add a bit of interest to a space. Lines can be used to create a sense of movement, and they can also be used to define a space. Lines and curves can create a dynamic and exciting design when used together. While geometric shapes are popular, curves are also making a statement in design. When you work with a designer, you can incorporate angles, lines, and curvature into the space for a sleek and modern look.
Minimalism
Minimalism is a popular design trend perfect for people who want a clean and simple space. This trend is about using fewer pieces to create a calm and relaxing space. Less is more when it comes to minimalism, and you can achieve this look by choosing simple furniture and decor. You can also use clean lines and a limited color palette to create a minimalistic space. Minimalism emphasizes simplicity and functionality over aesthetics.


With the many beautiful housing options on the Naples real estate market, you can find your perfect home and start designing your new space.
Amy Nease
is an expert real estate agent with expertise in Naples, Bonita Springs, and Fort Myers Beach. Amy has lived in Florida for more than three decades and specializes in new home construction and luxury custom homes. She has a diverse skill set to help clients
buy
and sell houses in Naples in a seamless process. Reach out to Amy when you're ready to get started.
Recommended reading:
The Future of Smart Home Technology in Luxury Real Estate