Whatever your reasons to move, there's no doubt that deciding to relocate to a new place can be a costly, time-consuming, and even intimidating process for many.

Luckily, this guide will go over some of the biggest indicators that you're properly prepared to relocate to a new home, such as in southwest Florida. Beautiful weather, sunny beaches, amazing food…what's not to love? Before packing your bags and heading there, however, ensure that you're ready for the big move with the following tips.
You already have a dream home in mind
Maybe the most obvious (and important) way of knowing you're ready to relocate to southwest Florida is if you've already picked out a home to potentially try and purchase. Luxury properties in that area are not hard to find, especially if you have the right real estate agent on your side. Whether you've bought a home by yourself or with the help of a realtor, there's no doubt that buying one can take extensive time and patience.
Selling your old home won't be a problem
Another helpful way to know if you're fully ready to relocate to a new area is if you are 100% certain that selling your current property won't be a long and challenging process. No matter where you live, getting your home off the market is usually a challenge that can't be taken care of super quickly. However, with a realtor who truly cares about your best interests on your side, one who works with you and fully listens to your needs and wants, selling your old upscale property shouldn't be too much of a burden.
You've consulted a realtor for advice
One of the first steps you should take once you're certain that you wish to relocate is to connect with an experienced real estate agent, someone with a great reputation who can work with you to devise the best plan for successfully purchasing your new home. The best real estate agents will carefully listen to your needs and desires, help you properly fill out important documentation, and deal with any unforeseen financial issues or housing market changes. A reliable and communicative real estate professional with countless success stories will be a huge asset to you throughout the moving process.
You've done plenty of research on the area
If you're not originally from the Naples area or southwest Florida in general, take a tour of the town and the beaches. Get a feel for the people, environment, and what it has to offer. Go out to eat at a local restaurant, take a walk on the beach with your family, and explore the neighborhood and town as much as you can. Take some time to sit and relax on the beach and reflect on how you feel there compared to where you currently live. If you feel refreshed, happy, and inspired after thoroughly touring the area, then that is a major sign that a Southwest Florida home just might be the right choice for you.
All your financials are in order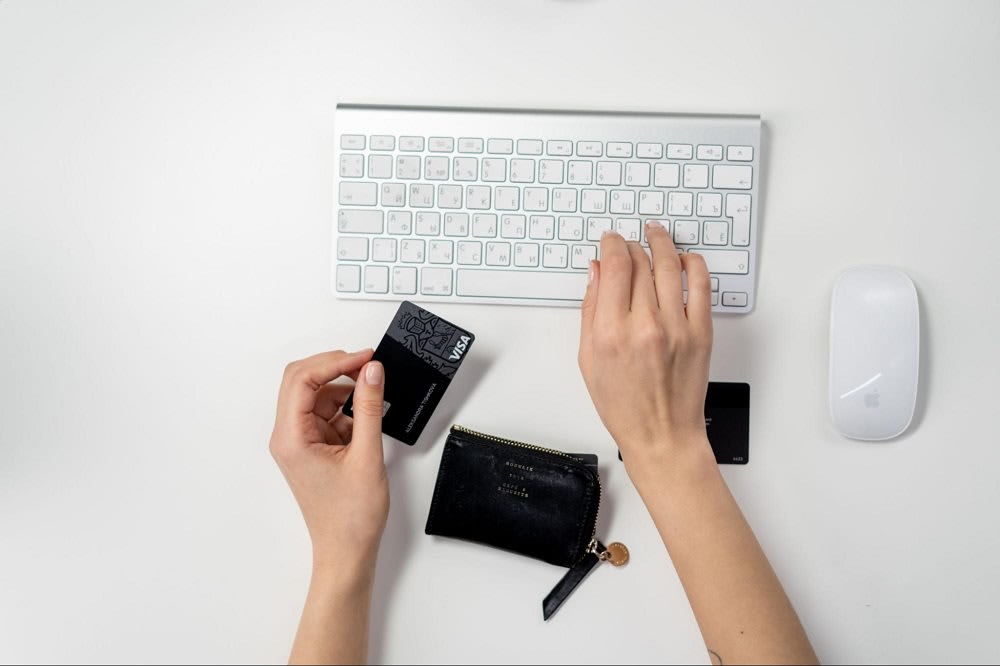 Make sure to thoroughly check your bank account and ensure that you have good credit. Both your bank and home sellers will be much less likely to sell you a luxurious home if you have bad credit or excessive outstanding debt. Having a good credit score makes it a lot easier for the transaction to be approved, as the bank will give you better interest rates and possibly a larger mortgage loan. Plus, you'll be able to make a larger down payment, as lenders will be confident that you're financially responsible enough to sell your current home and buy a new one.

Money most likely isn't a problem if you're interested in buying a Naples home for sale, which can tend to be quite expensive in some neighborhoods. However, remember that successfully purchasing the property is only half the battle, as most, if not all, of the maintenance costs are on you when you own a house. You also have to keep legal fees and taxes in mind, among several other expenses that can significantly increase the final cost.
You're prepared for a new lifestyle
Before seriously looking into Bonita Springs real estate and thinking about moving to southwest Florida, take some time to reflect on both your current lifestyle and the life you will have if you do end up relocating.

Big life events can make it advantageous (or even essential) to move to a new place. Relationships, a new job, wanting to start a family…these are all major reasons for wanting to settle down somewhere else. Likewise, if your old home is doing more harm than good and is a hassle to maintain, your old lifestyle is no longer aligned with your future goals, or you simply feel ready for a change of scenery, then it may be time to get in touch with a realtor and discuss your feelings and plan to move.

Although there are several other factors to be mindful of when you have plans to relocate to a new place, the ones listed above are among the most critical to remember. Packing up your belongings and moving is a monumental change, no matter where you're coming from or where you're moving to. Ensuring that everything is properly taken care of before making the big move will make the process much quicker and easier and ultimately be an experience you'll remember fondly.
Ready to get started?
Amy Nease
is recognized as one of the top 1.5% of Realtors in the United States and best when it comes to being an expert on Bonita Springs real estate, and how to quickly and effectively buy the luxurious home of your dreams. Reach out if you're looking for an experienced, supportive, and successful real estate agent during your home search.