Snowbirds have flocked to Naples for a long time. Now, people flock to the area for year-round living, coming from everywhere. For generations, Naples has attracted high-income families with its relaxed vibe and luxury Mediterranean feel. The pristine beaches, gorgeous golf courses, and the best of dining and shopping will continue to entice people to the area.

Given all the real estate market changes over the last few years, take a step back and evaluate where we are in the market: What does the Naples real estate market tell us about upcoming trends? Understanding where we're heading will help make sound financial decisions when looking for investment opportunities in Naples.
Working Remotely
The ability to work remotely made Florida's hot market even hotter. Naples went from being the area's best-kept secret to a 33% increase in sales in 2022, the second-highest increase in the state. Long ago, people from the Midwest discovered the joy of wintering in Naples, and the recent shift to working from home has enticed many to stay all year long. Residents of California have moved across the country to find the same amenities at much lower prices.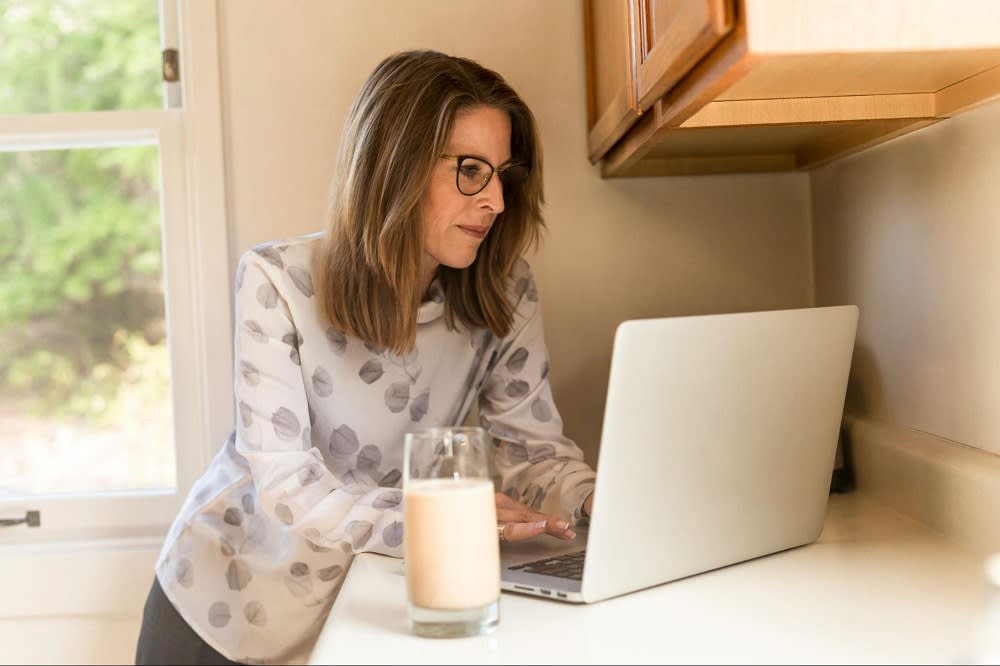 Those from New Jersey and New York who are no longer tied to the office quickly left to find more sunshine and a higher quality of living. Will this trend continue? There might be another surge as companies continue to move toward working from home, but it could taper off as things settle. While this movement fueled the move to Florida and Naples, the end of this trend won't cause people to cease migration.
Outdoor Spaces
People across the country are looking for larger living spaces, and they want more from the outdoors. Naples is the perfect place for both. People are leaving condos and searching for single-family homes nearby, most looking to upgrade to larger properties in Naples. Even first-time homebuyers are waiting for the perfect home with usable outdoor spaces.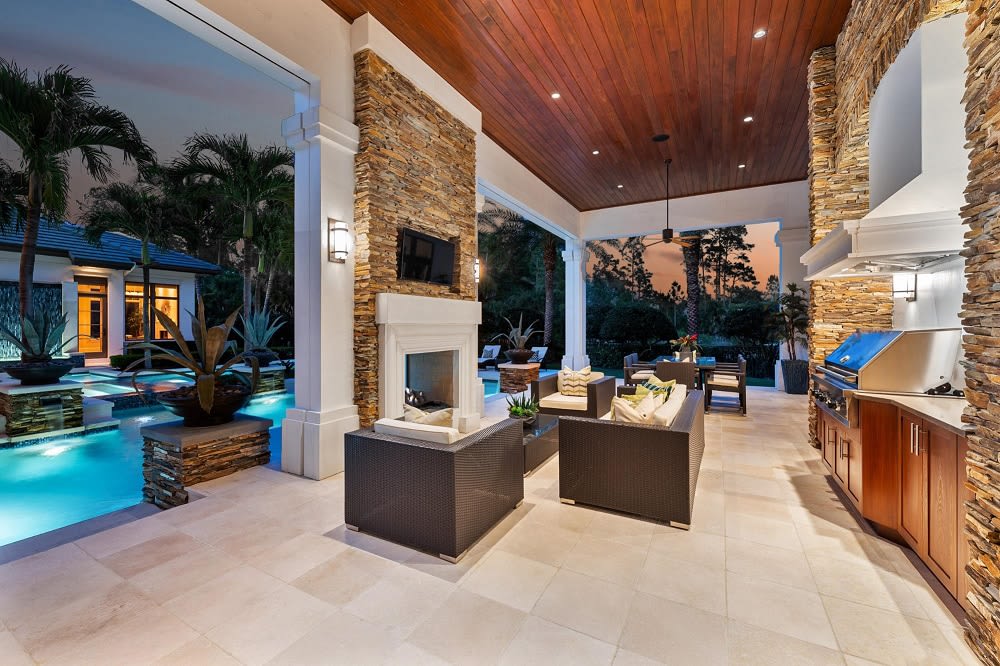 This trend creates opportunities for real estate investors to fix up small, single-family homes to resell for a nice profit. If you are considering selling your home or investment property, adding outdoor spaces and an
outdoor kitchen
will increase the value of your property. Be aware of inventory and labor shortages affecting the remodeling industry — prices and timelines have increased.
Low Inventory is More Than a Trend
There's more demand for housing than homes to buy, which is the most critical factor affecting the real estate market. Even with interest rates and fees rising, the nature of supply and demand will push home values upward.
Homebuilders
are trying to ramp up production to meet demand. With the dwindling amount of available land to build on, zoning restrictions, labor shortages, and supply issues, it will take a few years, at best, to catch up.
Homebuyers have to compete for the Naples homes they want. When sellers receive multiple bids for a home, which is happening a lot in this market, it becomes a competitive marketplace for buyers. Having an experienced and skilled realtor working for you is a must.
Trending Interest Rates
You may already know that interest rates are on the rise. As of May 2022, they were hovering in the
5% range
if you have a credit score over 750, but they are changing almost daily. There is talk of inflation, and we all want to know where things will move down the road.
Unfortunately, there is no way to know where interest rates will be throughout 2023. It seems unlikely they will hit double digits, but anything is possible. If you currently have a mortgage with low-interest rates, it is probably best to keep it. However, if circumstances dictate a need to move, it won't matter where interest rates sit. One thing is sure — if you are looking to invest in a property in Naples, now is the time.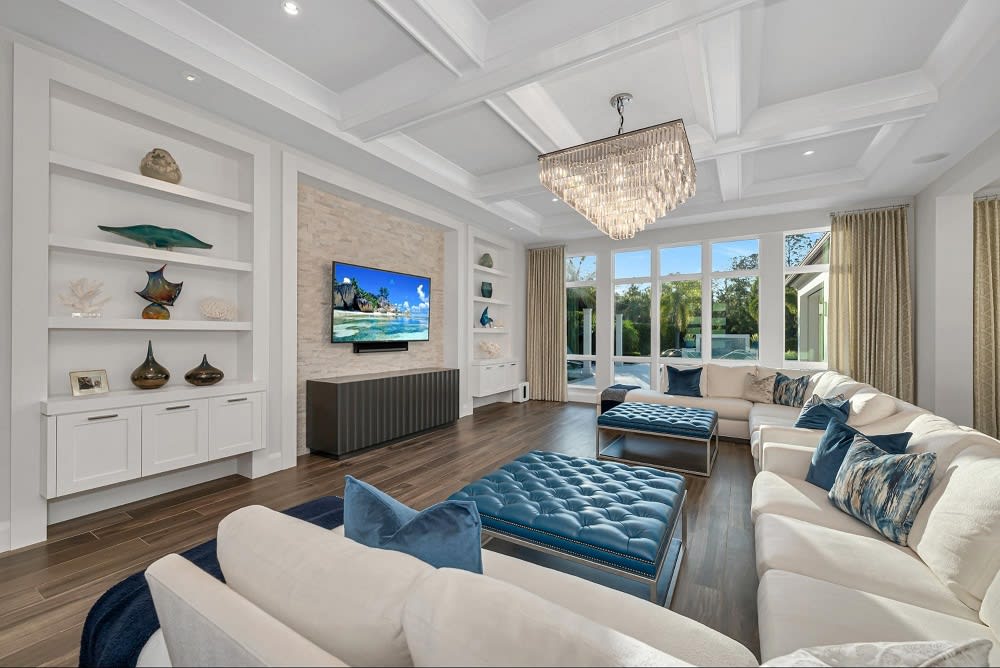 Investing Trends
With interest rates rising, fees increasing, and home values soaring from tight inventory, it may seem like a difficult time to invest in Naples homes. However, understanding the current need will guide you toward the best investments. Finding a home becomes more difficult for first-time homebuyers, but rentals are equally important to consider.
There will always be a travel market for Naples, so short-term rentals are an excellent option to increase cash flow. Be aware of short-term
rental laws
for the area and note that many rental owners have chosen to sell in this market leading to a shortage of rentals. Whatever type of real estate investment you make, you can rest assured that Naples real estate will always appreciate in value.
Expert Advocates
In a solid and competitive real estate market like Naples, you need an expert to advocate for you. It can be challenging to compete if you are a first-time homebuyer, as cash is king right now, and most first-time homebuyers don't have the cash. An experienced realtor knows how to place competitive bids that give you an edge. They know the area well and can help you find the best property in the
neighborhood
that meets your needs.
While
Naples homes for sale
are selling as fast as they're listed, it makes it seem pretty easy to sell a home. However, setting the correct list price for your home is the key to attracting the right buyer. Experienced realtors can help set the appropriate listing price to get you top value for your property. The value of an agent who is familiar with the contract and necessary documents is more important now than ever. Having an agent who is able to navigate the process from contract to close is imperative.
Amy Nease
is happy to answer all of your buying or selling questions! An experienced agent in a competitive market, Amy enjoys helping her clients buy and sell residential homes, investment properties, and luxury real estate in the Naples area.
Contact her today
to start your next real estate journey!